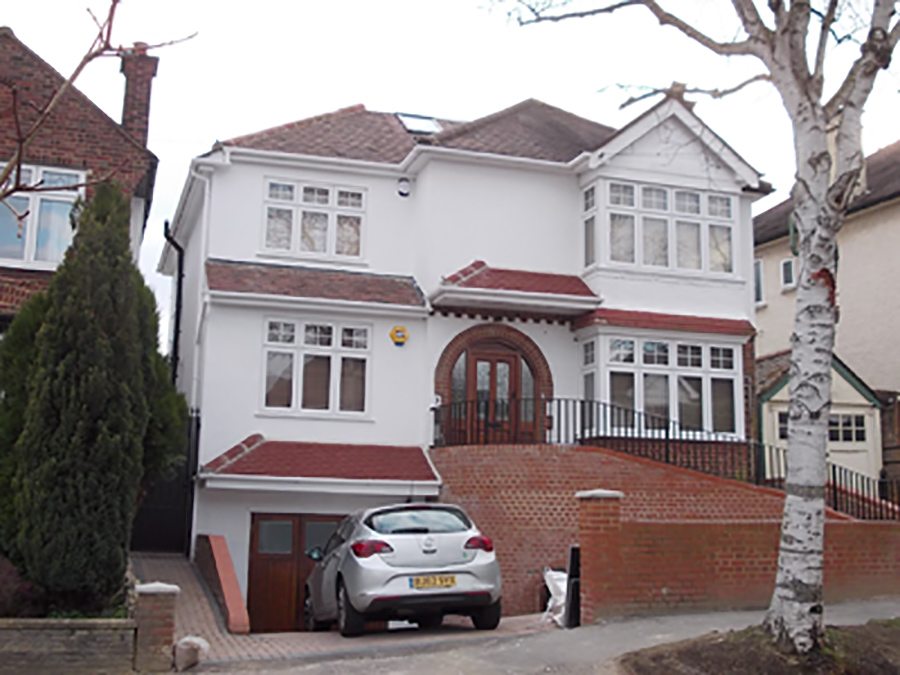 ---
---
Project Ref: 3930
Area: Sutton
Published: 9th January 2018
Three-storey extension to property
Project Brief
Our client wished to add a three storeys of side and rear extensions to their house, a development which would significantly its size and value. They were also proposing a new dormer on rear elevation to allow light to loft storage space. They came to Get Planning and Architecture to apply for planning permission.
---
Project Outcome
Get Planning and Architecture visited the site and took a dimensional survey and photographs. We prepared the floor plans and elevations, and prepared a sketch design for formal pre-application submission. This pre-application advice service included on-site consultation and subsequent written pre-application advice.

The pre-application process enables us to identify any modifications that need to be made to our plans before submitting the formal application and therefore maximise the chances of successfully gaining planning permission for our client. The pre-application response indicated that the proposed extensions were acceptable in terms of size, scale, design and bulk. We then made our formal planning application which was successful. Our client was delighted that they were able to go ahead with their plans.
Client Feedback
I would like to thank you for the help you have given us in gaining planning permission. I found that the drawings and paperwork that you supplied were of a high professional standard and I appreciate your patience and understanding to putting our minds at ease on the many occasions during the process. It was a pleasure working with you. Please accept this as a letter of thanks and recommendation.
The client approached Get Planning and Architecture to produce drawings to comply with...

The discharging of conditions on an existing Listed Building Application for a single...

Our client wanted a side extension to significantly increase the size of the...

Our client bought this property at auction and came to Get Planning and...

The initial brief was to obtain planning permission for the demolition of the...

Our client owned a large detached bungalow on Green Belt that was also...

The property was a 1920's building that was purpose built as a children's...

For this project we were approached by a client of which had purchased...

The client approached us with a site which had an existing house in...

Our client had already got planning permission for this development. However, this came...

The creation of an attractive outdoor dining area was at the forefront of...

Our client was a local property management company wishing to convert a disused...

This client was looking to extend their NHS surgery in Hounslow but after...

Our client, a property developer, wanted an elegant and modern building, separate from...

Our client was a secondary school and sixth form. The proposal was to...

Our client had been looking for premises to set up a nursery in...

Our client wished to convert a House in Multiple Occupation into 3 self-contained...

In a bid to develop their business and secure the viability of their...

This interior design company urgently needed a retrospective application on behalf of one...

To provide Listed Building Consent and Building Regulations for the refurbishment of three...